Year 6 visit to Global Academy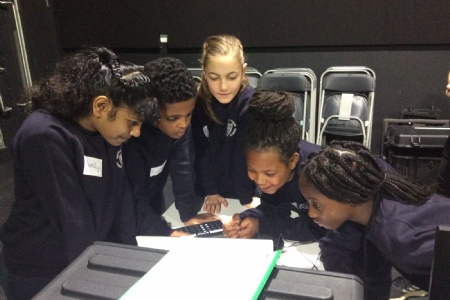 Year 6 had a fantastic time at Global Academy this week! The children took part in an exciting workshop where they worked together to build a real-life TV set! They learnt lots of new things about how TV programmes are broadcasted and what goes on behind the scenes and also produced their own live quiz show!
The children thoroughly enjoyed the experience and their behaviour was excellent.
This was such an amazing opportunity for our children and who knows, maybe we will see some media superstars in the future!
Here are some photos of what they got up to.