Year 6 pupils - Heart Dissection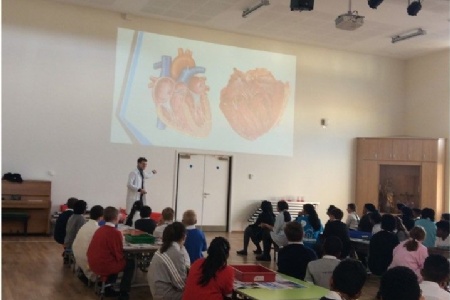 Year 6 pupils learn about Heart Dissection from Teacher Mr Shore and Students from St Marks School.
After the October half term holiday, Year 6 were offered an exciting opportunity to enhance their learning as part of their Pump It Up topic. They took part in a science workshop, provided by one of our feeder secondary schools, St Mark's. During the session, the experienced Biology secondary school teacher talked to the children about the heart and led a sheep's heart dissection. The children also worked in groups to perform a sheep's heart dissection. The workshop gave the children a taster of Biology in secondary school.