Curriculum Vision & Intent
Botwell House Catholic Primary School's vision is for all of our school community to follow in Christ's light to 'Love one another as I have loved you'… through Care, Courtesy and concern. We enable this with 6 key drivers underpinned by our Christian Virtues:
Community – Respect, Friendliness and Gentleness
Happiness – Responsibility, Listening and Cleanliness
Resilience – Perseverance, Courage and Assertiveness
Integrity – Obedience, Diligence and Honesty
Sacredness – Self-Discipline, Courtesy and Peacefulness
Togetherness – Cooperation, Patience and Unity
Our Catholic values (with CHRIST at the epicentre,) help children to develop their social and moral code, as they build their sense of uniqueness, self-worth and resilience.
We ensure that our school is inclusive, serving the local community and welcoming all children of the Christian faith, other faiths or of no faith. We encourage the children to embrace all that multicultural Britain has to offer them and develop their understanding of the global world, within which they are a citizen of the 21st Century.
The teaching of RE at the heart of our broad and balanced curriculum, with a high priority given to teaching the fundamentals of oracy, reading, writing and mathematics to ensure that all pupils acquire the basic skills for learning and prosperous lives.
Our meaningful and memorable curriculum content allows pupils to explore experientially, to enable them to develop the so there is a clear and purposefully sequenced development of skills and knowledge.
Following the COVID pandemic crisis events that we are all still grappling to understand, we recognise the need to make the physical, mental and emotional wellbeing of our children an absolute priority. We continue to review our curriculum so that it meets the needs of our community empowering the children to leave Botwell House Catholic Primary School ready for the next step in their lives; with the confidence, to make significant decisions that enable them to lead healthy happy lives, with aspirations and high expectations of themselves, enabling them to enhance their cultural capital so that they can reach their God-given potential with the knowledge that CHRIST will always guide them with his light.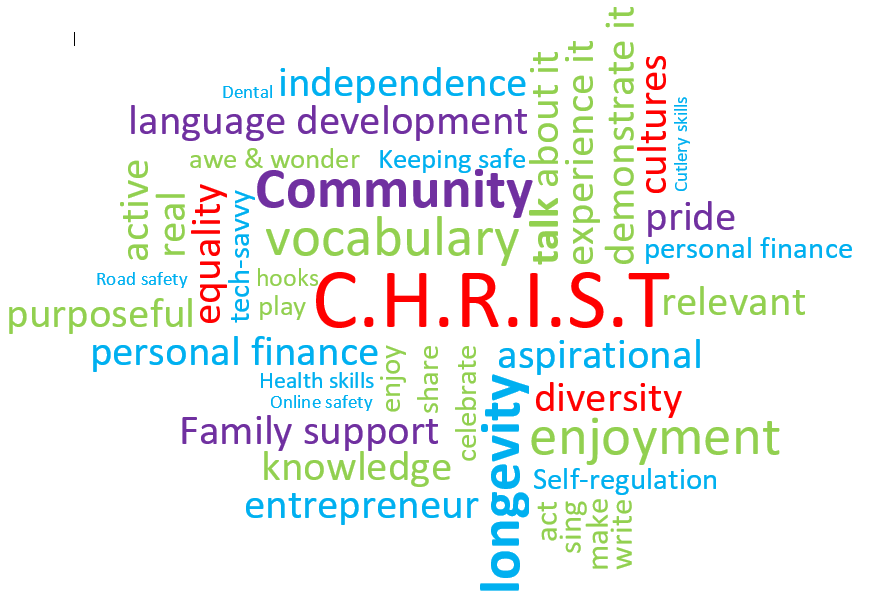 Click here to find out more about our National Curriculum: