Keep them safe online
10 tips to keep the kids safe online
The Internet has transformed the ability to access content. Many apps that children use are dependent on user-generated content whish can encourage freedom of expression, imagination and creativity. However, due to the sheer volume uploaded every day, it can be difficult for platforms to regulate and moderate everything, which means that disturbing and distressing images, videos and audio clips can slip though the net. That's why this guide was created, to provide parents and carers with some useful tips on keeping children safe online.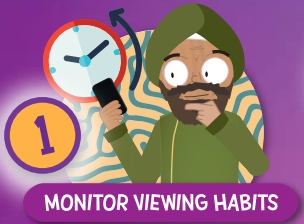 1)Whilst most apps have moderation tools, inappropriate content can still slip through the net.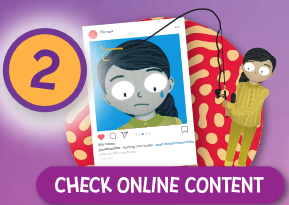 2)Understand what's being shared or what seems to be 'trending' at the moment.

3)Make sure they are old enough to use the app and meet the recommended age-limit. Exposing your child to risk is a form of neglect, regardless of how much they want the app.

4)Make accounts private and set content filters and parental controls where possible.

5)Get use to how apps work, what content is available and what your child likes to watch.

6)Ensure they know that there is support and advice available to them if they need it.

7)Talk about what people might post online and why some posts could cause distress.

8)Always make sure that children know how to use the reporting tools on social media apps.

9)If a child sees distressing material online; listen to their concerns, empathise and offer reassurance.

10) If a child has been affected by someone they've seen online, seek support from your child's teacher who will liaise with the Designated Safeguarding Lead (Mr Oakley), or alternatively go to him directly.
Please see specific guidance in relation to popular apps etc below along with guides on how to set your parental settings on your devices.